September 17th, 2016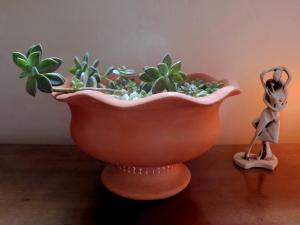 My newest hobby... succulent plants :-)

Today I planted my new Ghost plant- I killed the first one I bought this summer, most likely by putting it in a huge pot that the soil could never dry out in.

This new one came with a bunch of little baby plants already starting from its dropped leaves!

Crossing my fingers that this one survives- any green thumbs out there please offer any suggestions you may have to help me keep my new favorite plant alive!